The team of TechNovator – power at a distance charging system successfully passed the cut in the K-Startup Grand Challenge program.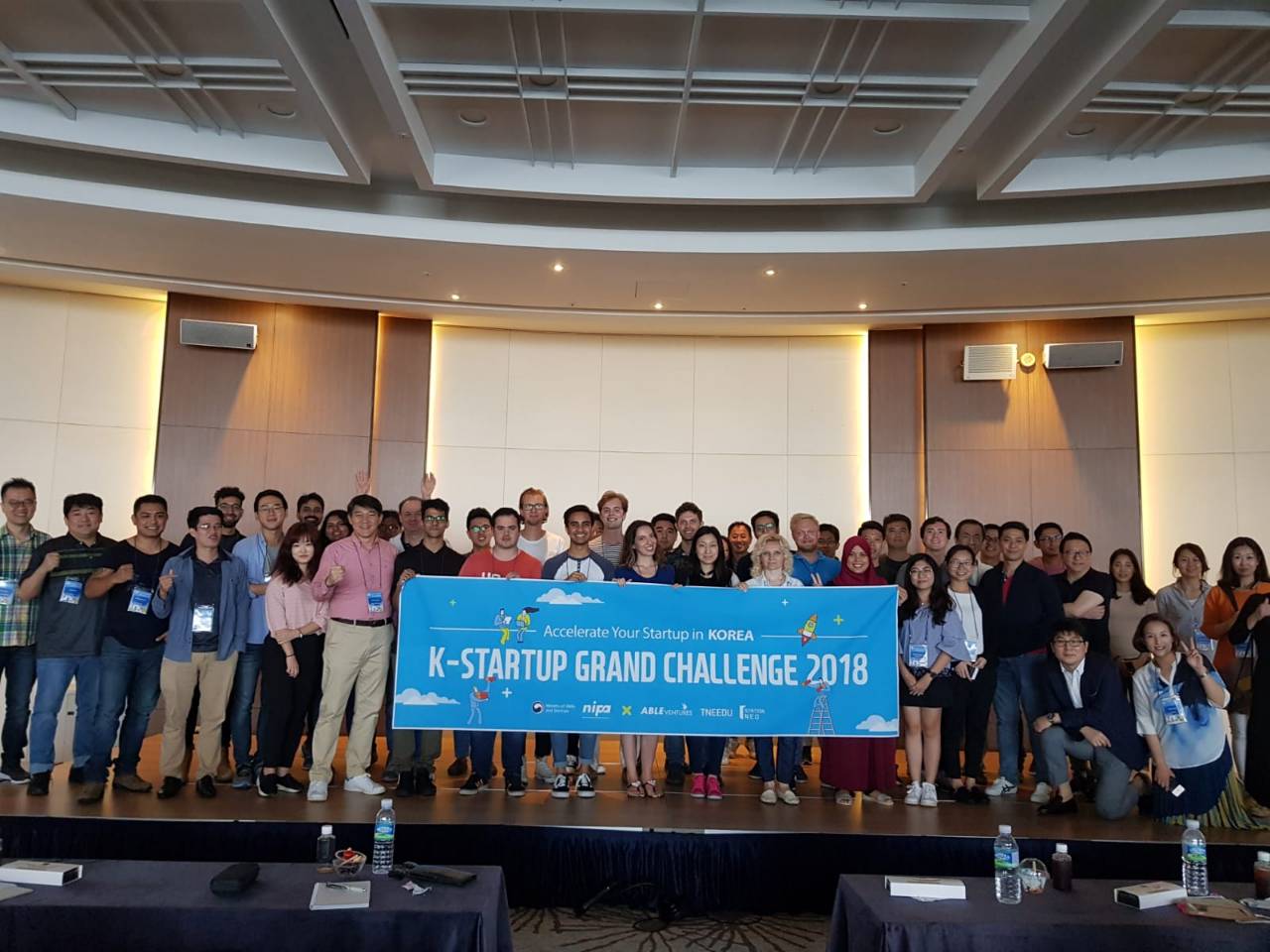 TechNovator (http://technovator.co/) creates a safe technology that allows you to charge up to 8 devices at once within a radius of 5m from the base station without any cable or a special platform connection.  The technology can be integrated to different portable devices such as smartphones, tablets, medical devices, car web cams and sensors, as well as smart home and industrial sector, etc. Just imagine, you come home, to the office and your device become to charge automatically without cable, special platform.  Furthermore you are able to control state of charge of the device, adjusting speed of charge and identify its priority, which of devices should be charge first.
The technologies of TechNovator company can be easily integrated in restaurants, hotels, airports, railway stations, conference halls, exhibitions, spaces where focused loads of people with different devises needed to charge.
Selection of teams of the K-Startup Grand Challenge program is conducted all over the world. 1770 teams from 108 countries participated in the first round and just 80 teams passed it out to final and got opportunities of development business in South Korea. The K-Startup Grand Challenge https://www.k-startupgc.org/ is a program, which supported by South Korea government and started at 2016.  It must be noted, that in previous periods have selected only 40 successful teams which have had huge potential of development on Korean market.
The K-Startup Grand Challenge funds residence of teams in Korea during 3,5 months. That teams, which is going to open a business in South Korea, administration helps with opening appropriate visa. There are huge advantages of the K-Startup Grand Challenge program.
First, startup teams pass in accelerator, which actively promoting teams on local market of South Korea, organizing meets with potential partners, investment funds and clients. Role of the accelerator to understand your idea, your expectations and make maximum to help of development on Korean market and abroad.
Second, organizations NIPA and the K-startup Grand Challenge help with opening appropriate visas for founders of startups and active entrepreneurs. From the beginning possible to get D-10 visa, after D-8-4. Furthermore covering as well expenses of registration of company in South Korea.
Third, startups get education courses about Korean culture and history, patenting elaborations. Different kinds of visas which can be acceptable for startups, registration of different kinds of companies, product and startup promotion on Korean market.
Also there is support of Korean employee for startups. The best of luck Korean employee would be attracted in your startup, he/she may work with you during all program. By supporting in all processes, beginning from adaptation in South Korea and ending by business aspects, organizing meetings, translation during meetings, understanding of Korean mentality and many more. So you get fulltime employee, who will be your assistant in decisions of all questions in Korea.
Needed to be noted that South Korea facilitates far their elaborations. Had active users here NAVER (maps, which works much better here than Google maps), Kakao talks (messenger which everyone use in daily life).
Excellently works South Korean economy fully support responsible producer. Also exist a lot of government programs supporting startups on the beginning stages and maximally contributes to their development on Korean market and on abroad.
The most important day here for startups is the Demo day.
Accordingly to your results during the accelerator program time will be startups evaluation by criteria their success and productivity in South Korea. On the last stage very important that the time conducted in South Korea was productive and changed quantity of contacts, success deals, registered companies in Korea, employed employees.
If Korean market is potentially interesting for your startups, you can apply on the K-startup Grand Challenge program and maybe you will be lucky and you will be selected to accelerator program here in South Korea, where will get huge support of development your business in Korea and abroad.
From my experience I able to say that the K-startup Grand Challenge is one of the best accelerator programs.